Mikro-Pulssi Oy is an independent, Finnish company committed to the design and manufacture of advanced, automatic fire alarm and fire extinguishing systems.
Our fire suppression system has been installed in hundreds of military vehicles and other military applications, including Patria models XA-360, XA-203, XA-202, XA-188, bridge-laying and minesweeping vehicles on Leopard 2 platform, military containers, and Rheinmetall Defence ASRAD-R missile system platforms.
Mikro-Pulssi Oy has an ISO 9001 certified quality management system. The company complies with NATO AQAP 2110 standard requirements.
Read more on mikro-pulssi.fi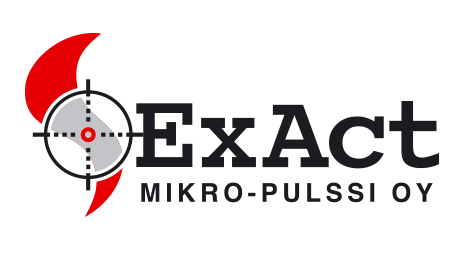 News and Announcements
We are pleased to present our latest innovation: ExAct Titan Lite, the little brother of the ExAct Titan Fire Protection System. ExAct Titan Lite is a compact and clever fire protection system for small military vehicles. Only three components (two flame detectors and an extinguishing cylinder) are enough to protect the crew and the vehicle against fires. The components operate autonomously; a separate control unit is not required.
You will find more information about the system on this website later on. Stay tuned!
We were happy to exhibit our innovative ExAct Titan fire protection systems at Eurosatory 2018 in Paris. Unfortunately, the Covid-19 pandemic messed up our plans to participate in the exhibition in 2020.
Just to let you know, we have not disappeared anywhere, but continue to develop and manufacture our advanced fire protection systems. We look forward to being able to present our systems to you safely face-to-face again. In the meantime, let's communicate electronically!
Contact
Mikro-Pulssi Oy
Kaskimäenkatu 1, 33900 Tampere
Tel+358 3 3122 1400
info@mikro-pulssi.fi
firstname.lastname@mikro-pulssi.fi
Contact us!